MASTER OF BUSINESS ADMINISTATION (MBA)
BAC+5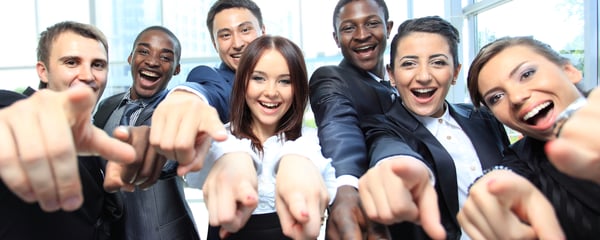 3 PROGRAMMES FRANCOPHONES
2 PROGRAMS IN ENGLISH
Pourquoi le Développement d'Affaires Internationales ?
Avec le MBA Développement des Affaires Internationales vous allez acquérir des compétences de leadership et de management, le tout dans un contexte de développement économique.
Ce programme a été créé pour former des développeurs d'affaires disposant d'excellentes compétences techniques et relationnelles. De nombreuses entreprises se créent chaque jour et toutes sont à la recherche de croissance d'affaires.
Pourquoi le Commerce International, Achats et Supply Chain ?
Le MBA Commerce International, Achats et Supply Chain a pour objectif de former des managers maîtrisant les techniques d'import-export, les étapes d'approvisionnement et de transport d'une entreprise commercialisant des produits dans plusieurs pays. L'étudiant maîtrisera les outils et techniques du commerce international et les opérations liées à l'importation et l'exportation de biens tangibles.
Pourquoi le MBA Marketing Digital et Stratégies ?
Le MBA Marketing Digital et Stratégies vise à acquérir des compétences en conception, mise en œuvre et évaluation de la stratégie digitale. Maitriser notamment les leviers de communication sur internet ou applications mobiles à coûts réduits constituent un enjeu majeur pour un nombre croissant d'organisations. Vous serez en mesure d'accompagner la transformation digitale dans les échanges internationaux et de coordonner les outils digitaux adaptés aux marchés ciblés.
Why the MBA LEA Language, Luxury and Tourism ?
The MBA Luxury and Tourism is a two years program offering high-level training in management techniques and marketing of luxury and tourism products and services. The objective is to allow students to acquire professional skills in line with the luxury industries and tourism specifics. You will be able to formulate and implement an overall strategy to bring added value through emotional experiences to satisfy customers.
Why the MBA Art, Business & Culture Industry Management ?
The MBA Marketing of Arts and Culture is aimed at people wanting to work or already working in the Arts and Culture industry (arts, antiquities, music, theater, circus, dance, heritage, cultural industry).
It aims to acquire skills in strategy and management of cultural business and arts.
It makes it possible to understand and manage the strategies and the implementation of products, services as well as development projects.
A PROPOS
ILCI Business School Paris est à la fois une école de commerce à Paris et un centre de langues proposant diverses formations de Bachelor, MBA et DBA. Formez-vous au Management, au Marketing, à la Communication, au Digital, à la Logistique, au Luxe et au Tourisme. Apprenez des langues pour développer votre parcours international. Du côté des langues, l'ILCI enseigne le FLE, le chinois, le coréen ainsi que le japonais.
CONTACT
info@ilci.fr
+33 (0) 1 45 87 16 35
Campus Véronèse – 4 rue Véronèse
Campus Dunois – 77 rue Dunois

Le Campus Véronèse ouvre du Lundi au Vendredi de 9h00 à 18h00.
INSTITUT DE LANGUES ET DE COMMERCE INTERNATIONAL
Etablissement d'Enseignement Supérieur Privé